Fax:+86 371-67993277
Tel: +86 371-67991755
Sales direct: +86 15838331071
E-mail:sales@battemachinery.com
http://www.screen-changer.org
24h services
Screen changer application
Screen changer application
is for polymer melt filtration in a wide range of thermoplastics, and fully automatic, continuous screen changers are main types. The available materials are shown in the following.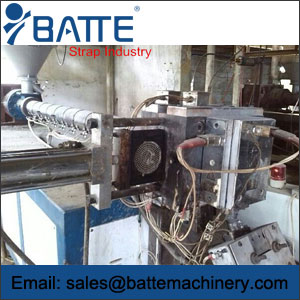 Screen changer applications for the polymers applications in melt filtration:
Polycarbonate sheet
Polystyrene foam sheet: screen changers also used in PP and PE Foam Extrusion, screen changers are also used in filtration of acrylics
LLDPE/LDPE CO-EX blown film
PVC profile extrusion
PP thin walled precision tubing: melt filters also used in smooth walled and corrugated HDPE Pipe Extrusion
Biaxially oriented PP (BOPP) and PS (BOPS)
Flexible PVC sheet extrusion
MDPE pelletizing
Polyolefin film extrusion
Screen changer applications for different materials:
We offer fully automatic,
continuous screen changer
products that are used for polymer melt filtration in every segment of plastics processing including: blown film, blow molding, sheet and film extrusion, filaments & fibers, pipe and profile, pelletizing, BIAX (BOPP and BOPS). Melt filters are designed to be used with all families of thermoplastics, including Polyethylene (LDPE, LLDPE and HDPE) Polystyrene (PS, HIPS), Polycarbonate, ABS, Acrylic, Flexible PVC, Nylon (PA 6, PA 66, PA 11) and Polyesters, as well as a wide range of engineering resins.
©2015 Batte Mechanical Zhengzhou Co,.Ltd. All rights reserved. 
sales@battemachinery.com
Batte is a professional
screen changer manufacturer
, supplying
screen changer
, especially
screen changer for extrusion mould
.