Fax:+86 371-67993277
Tel: +86 371-67991755
Sales direct: +86 15838331071
E-mail:sales@battemachinery.com
http://www.screen-changer.org
24h services
Manual Screen Changer
Manual Screen Changer
is designed for low throughput production process below 130 kg/h with minimum installation space required. The features, benefits, applications, and suggestion are shown as follows.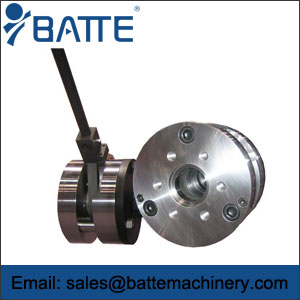 Manual Screen Changer Features:
Made of high grade tool steel which is thermally treated
The special material and simple design ensure reliability and longer service time
Adjustable handle position according to specific space available at production site
Unique flexible sealing system guarantees perfect sealing effect and leakage-free process.
Manual Screen Changer Benefits:
Simple and easy operation
Economical polymer melt filtration solution
Increased productivity
Manual Screen Changer Applications:
Blown film and cast film
Sheet
Coating
Pipe and profile
Compounding
Wire and cable extrusion
Tubing
Fibers
Blow molding
Pelletizing
Recycling of most polymers
Suggestion:
Manual screen changer
is appropriate to the screw size smaller than 65mm, while it is difficult to drive by manual if the screw size larger than 65mm. It is better to adopt hydraulic power.
©2015 Batte Mechanical Zhengzhou Co,.Ltd. All rights reserved. 
sales@battemachinery.com
Batte is a professional
screen changer manufacturer
, supplying
screen changer
, especially
screen changer for extrusion mould
.