Fax:+86 371-67993277
Tel: +86 371-67991755
Sales direct: +86 15838331071
E-mail:sales@battemachinery.com
http://www.screen-changer.org
24h services
Extruded board dedicated non-stop screen changer
It has a self locking multi position structure and automatic positioning and guiding system. It has a new filter net advance preheating and the old filter network automatic discharge mechanism, and the specific rate of the screen changer at the specific rate can achieve the super steady pressure and the balance of the material temperature - no stop, no air leakage, no leakage, no noise, the melting weight, the crack elimination and no normal production ( The size of the plate remains the same.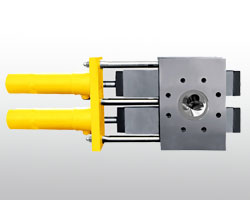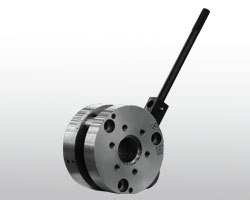 The batte screen changer is not only novel in structure and unique in technology, but also with high quality alloy steel, with special processing technology and ultra high precision processing means to make the net exchanger reach the international leading level.
The special screen changer batte for extruding plastic plates is a special type of air leakage prevention and leakage sealing technology. The screen changer has been declared patent in many countries. It has been exported to developed countries such as the European Union and Russia, and is a fixed-point supplier of several XPS extrusion equipment companies in China.
©2015 Batte Mechanical Zhengzhou Co,.Ltd. All rights reserved. 
sales@battemachinery.com
Batte is a professional
screen changer manufacturer
, supplying
screen changer
, especially
screen changer for extrusion mould
.